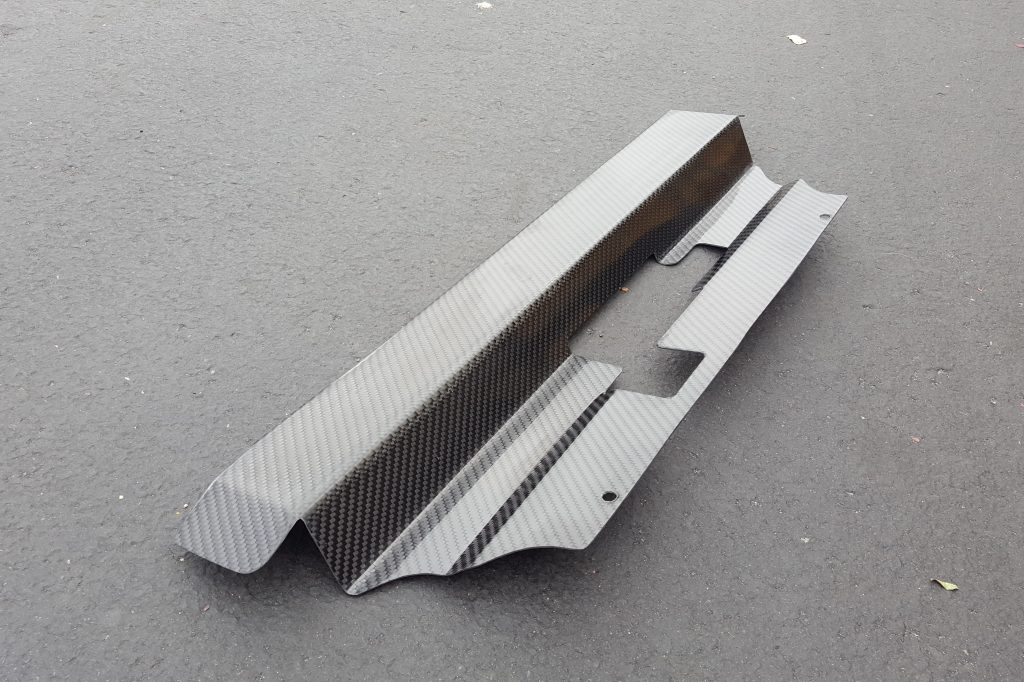 Made for SVT Only.
Mold Process: Splash Replica
Layup Process: Infusion
SVT Only solicited CF to replicate an existing metal radiator cover out of carbon fiber. The carbon fiber radiator cover was to function and appear identical to the existing part. This project required pulling a splash mold off of the existing part and then using this mold to make a small production run of 10 radiator covers. Matching carbon fiber door sills were also included with this project.
Existing Part
Splash Mold
The Lay-Up
Final Part
Final Installation
Do you have a custom carbon fiber project you need help on? Reach out below.