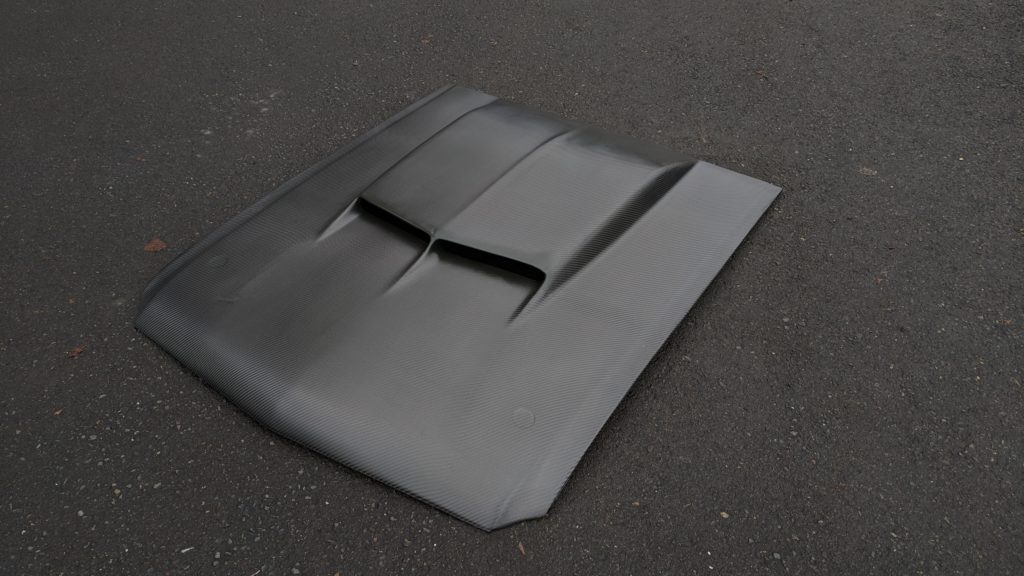 Made for a local body shop.
Molding Process: 2 Part Splash Mold
Layup Process:  2 Part Infusion and Post Bond
This is a custom hood for a drag racing 69 Mustang.  The original hood was made from fiberglass and kept breaking because they were going too fast… What better option than to convert it over to carbon fiber at half the weight!