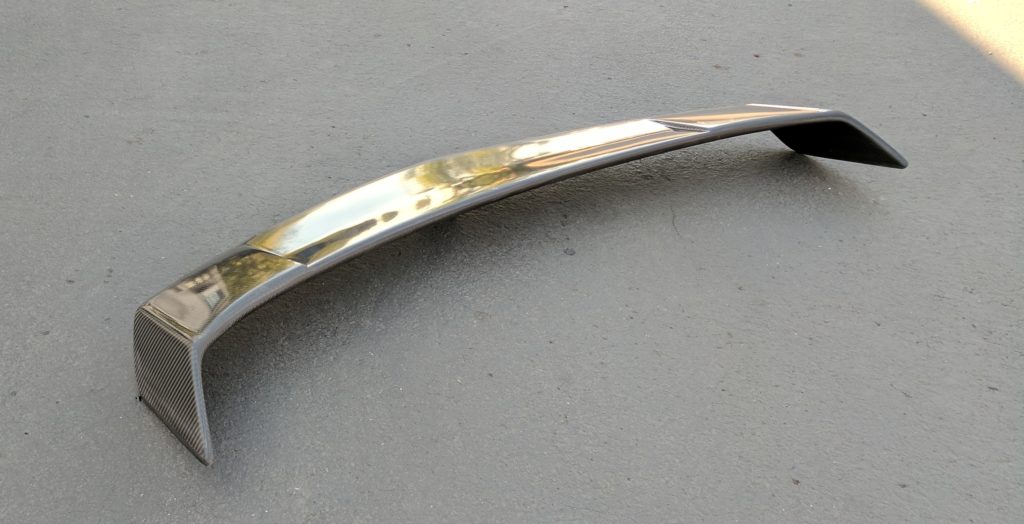 Made for an Undisclosed Customer.
Mold Process: 3 Part Splash Mold
Layup Process: 2 Part Infusion and Post Bond with a Foam Fill
This is a fully custom carbon fiber spoiler for the 2017 Acura NSX featured at SEMA. This part is about as difficult as it gets to make. With no hidden edges, all part seams are visible and must be perfect. Our customer provided a fiberglass version they had hand shaped and we used it to pull a 3 part mold to make top and bottom shells that could be bonded together with an expanding foam interior.