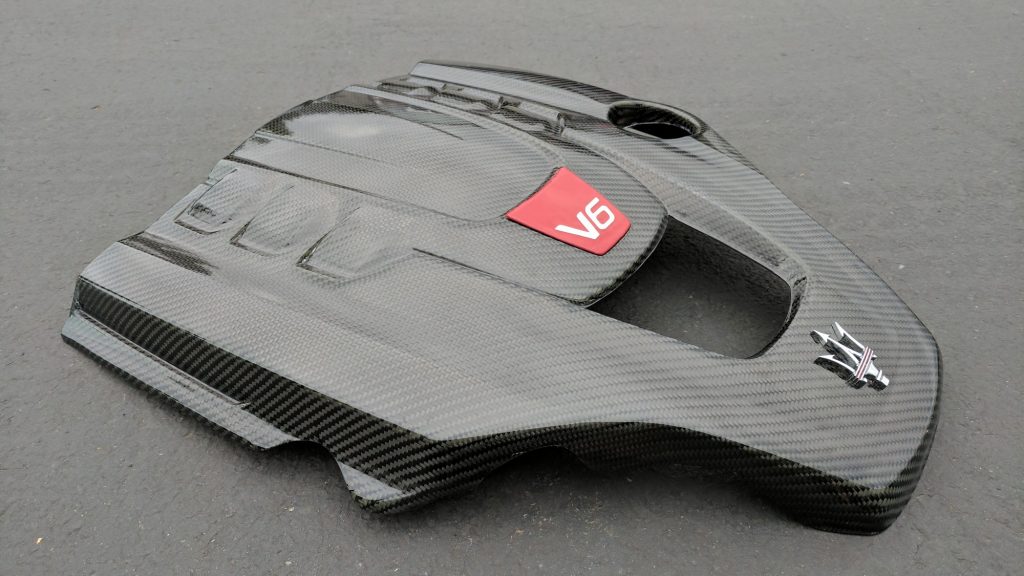 Made for an individual with a Ghibli
Mold Process: Splash Mold
Layup Process: Infusion
This engine cover was made for an individual who owned a Maserati Ghibli.  He assured CF that he was by no means a millionaire and had worked hard for years to afford his dream car.  To make it just a little more special, he wanted a custom carbon fiber engine cover made at a reasonable cost.  Using the splash molding process, CF was able to make this dream a reality for less than $1,000.