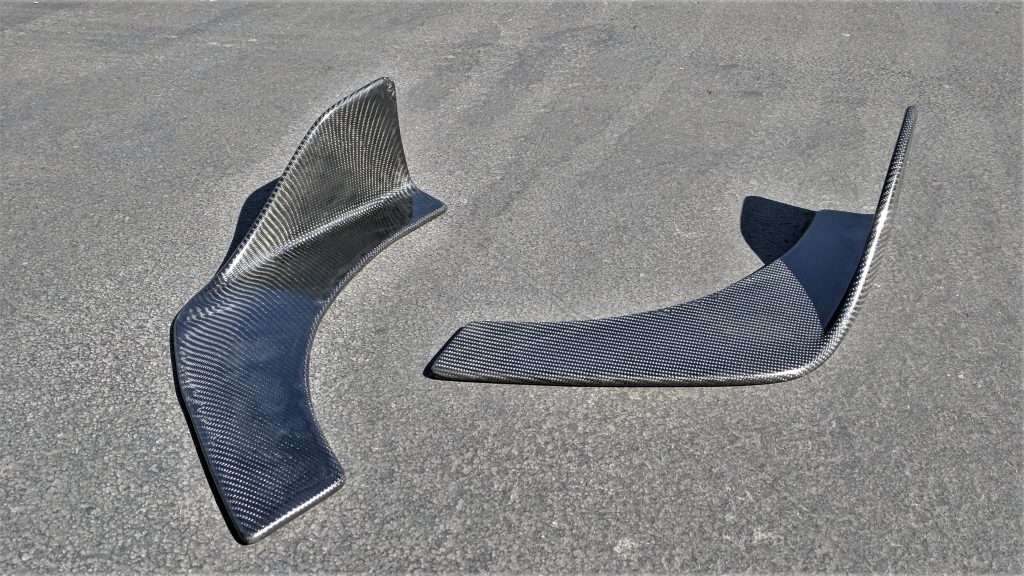 Made for an individual with an EVO
Mold Process: No Mold
Layup Process: Wet Wrap
These canards were made for an individual who already had a pair of fiberglass canards, but preferred them to look like carbon fiber. At CF we lift our noses at the sight of vinyl wrapped "carbon" parts, but we will wrap the occasional plastic, metal, or fiberglass part in REAL carbon fiber purely for aesthetics. The process itself is time consuming and it turns out it is often almost as costly as just making the part from real carbon fiber to begin with.
Existing Part
Dry Carbon Wrap
Resin Application
Final Part
Final Installation
Still waiting for the customer to send us the final picture. We will update when they are mounted!
Do you have a custom carbon fiber project you need help on? Reach out below.